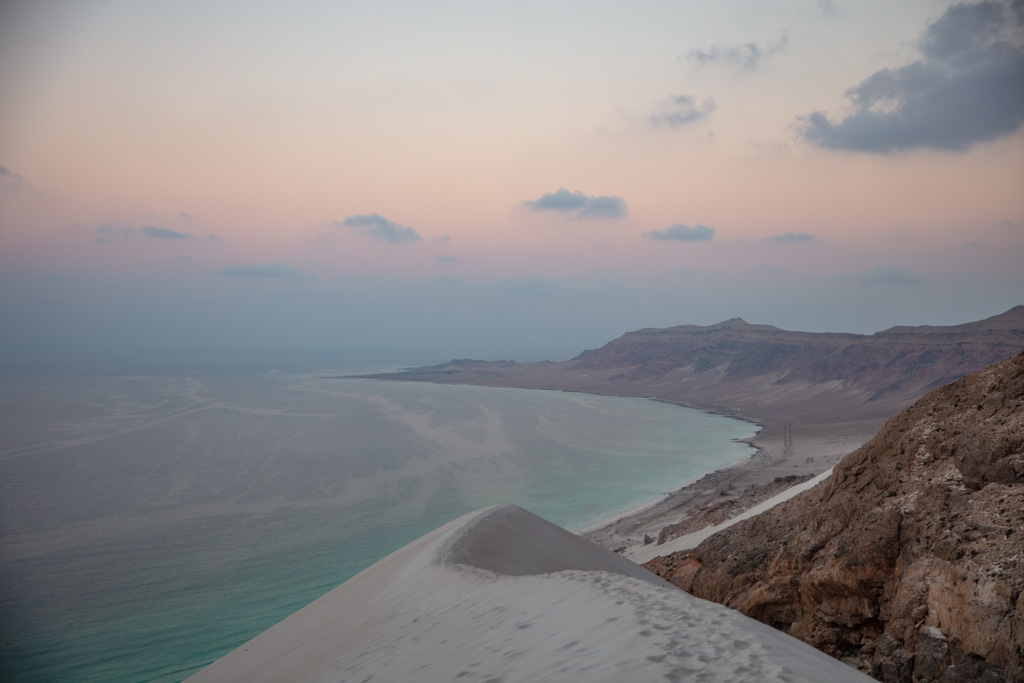 Arher Dunes
Famed for its sugary-white sands, Arher Dunes are the tallest of Socotra's dunes.
Subsequently, Arher is one of the most beautiful beach locations and camping sites in all of Socotra.
Make sure to climb the massive dunes of Arhher, preferably at sunrise or just before sunset for some of the best views on the island.
If you're up for more of a challenge, you can climb up onto the ridgeline along a crude path a bit further east from the main Arher Dunes area where you'll have excellent views of the spine of Socotra's east spilling off into an area where the Arabian Sea and the Indian Ocean meet.
Arher is a great place to see bioluminescence on Socotra should they be out, so make sure and walk down to the beach at night in hopes to see the brilliant blue glow of phosphorescent plankton.